Award winning social enterprise
About Clear Voice
Clear Voice Interpreting Services has been providing language services since 2006. We specialise in telephone, face-to-face, and video interpreting. We are quick, efficient, and work closely with our interpreters to ensure the best possible service.
Clear Voice is a social enterprise. We are proud that 100% of our profits are donated to Migrant Help, our parent charity. This supports their work with the victims of displacement and exploitation.
services
Interpreting and Translation
We offer a range of language services and tailor bespoke solutions to meet our clients' needs.
Our telephone interpreting service covers 200+ languages 24 hours a day, 7 days a week, every day of the year and only takes seconds to connect.
Face to face bookings are available across the UK in over 90 languages with quick turnaround times.
Written translation is also available, with quotes on request.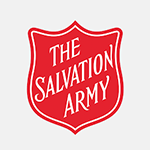 The Salvation Army
Clear Voice have been a delight to work with. The team are friendly, approachable and are always on hand when needed. Their interpreters are sensitive to the complex needs of our client group and go above and beyond to deliver an expert service.
---
Ellen
–
Anti Trafficking Response
Unseen
Clear Voice enables us to support more individuals when they need it most. 24/7 translation is a crucial aspect of Unseen's Modern Slavery & Exploitation Helpline. It allows callers to communicate and feel more comfortable to disclose their situation and access needed services.
---
Respect
Respect changed language support services to Clear Voice over a year ago, primarily for its ethos and inclusivity. Access to telephone interpreters via the phone service has made the experience for both advisors and service users efficient.
---
Helplines Manager
–
Respect
Hillsong UK
Our team used the telephone interpreting service and were very happy with the service and professionalism Clear Voice gave!
---
Refugee Response
–
Hillsong UK
Staffordshire North & Stoke-on-Trent Citizens Advice
We've been impressed by the range of languages available and the ease with which we can get hold of an interpreter. The access to a range of languages at short notice is invaluable.
---
Immigration Team
–
Citizens Advice
City Hearts
We appreciate Clear Voice. The service is always professional, prompt and easy to use. It enables us to communicate quickly and correctly with our clients.
---
Anthony Walker Foundation
Our whole team have really benefited from Clear Voice's interpreting services. They've commented on how friendly and efficient the service has been. It helps us as service providers and most importantly helps our service users. Switching to Clear Voice was a good decision!
---
John
–
Partnerships Manager
Jesuit Refugee Service
The charity discount from Clear Voice has allowed us to have conversations with beneficiaries who are not confident English speakers throughout COVID‑19. This let us progress complex casework with greater financial confidence and stability.
---
Benjamin
–
Jesuit Refugee Service
The Adavu Project
Clear Voice's services have made a significant impact on the mental health of clients. They have enabled better identification of additional casework and safeguarding issues, including child protection, re-trafficking risks and suicidal ideation.
---
Focus Adult Social Work
The Clear Voice interpreter was amazing and very patient during such difficult conversations. I have let others know how good this service has been.
---
Hope For Justice
We've had a very positive experience using Clear Voice. We found the service to be professional, connections to an interpreter were quick, and it was easy to add others to the call. The interpreters were efficient and the service has been huge help to the clients we work with and the advocacy we provide.
---
Laura
–
Advocacy Department
Young Roots
Clear Voice always provides an excellent service with good-quality interpreters and fantastic customer service. If we need to find an interpreter quickly this has always been achieved. The phone service is efficient and the interpreters are always excellent.
---
Reset Communities and Refugees
We've been working with Clear Voice throughout this year to provide interpreting for newly arrived refugees. The team at Clear Voice are hugely supportive, sensitive and responsive. I would recommend their services to anyone.
---
Carly
–
Head of Operations
ABP Food Group
ABP engaged Clear Voice for additional support and expertise with interpreting and translation. ABP finds Clear Voice to be extremely efficient and professional. ABP would recommend Clear Voice to any organisation and has particularly benefited from the wide choice of languages available.
---
Oviva
Clear Voice have supported us with language requirements for the last few years. They provide an amazing service with such speed and efficiency – they've helped us deliver care to thousands of patients!
---
Clinical Delivery Lead
–
Oviva
South Yorkshire Housing Association
We were having endless problems with our previous interpreting service, but Clear Voice have been brilliant – you can book by phone or by sending an email. They are friendly, helpful and the interpreters have always been of a very high standard. I would fully recommend the service.
---
Scrummi
After several successful translation projects with Clear Voice, we're now confident that they can turn around a wide range of translated content quickly and at a competitive price point. We're really happy to support this great social enterprise and look forward to working together again in the future.
---
Martin
–
Marketing Manager
Charities, Businesses and Public Sector
Our Clients
We provide services to a wide range of clients, including charities, businesses and the public sector.
Many of our clients work with vulnerable adults and children, and we have a sincere interest in ensuring we help them to communicate and get the support they need.
Whether you use us because you share our social enterprise values, or because you want a reliable and personalised service, we are the interpreting agency for you.
View Our Clients
Quick and easy
Our Mobile App
The Clear Voice mobile app is a new way to connect to our telephone interpreting service. It lets you instantly access over 200 languages whenever you need them. Our app saves you time with instant connections to interpreters and by storing your most frequently used languages.
When you want an interpreter you just tap the language then tap 'dial'. Two taps and you're connected!
Get in touch
Contact Us
If you want to ask the team for more information about Clear Voice, would like a quote, or need to book an interpreter, please contact us